partner.

plan. act. achieve.
services
Fuel your marketing.
Ever see a competitor or a brand that really gets it?
I'm talking about the company who targets you and you don't consider it spam. You consider it valuable information and click, call, or, in extreme cases, you go to the store to learn more.
Those organizations understand their audience, they: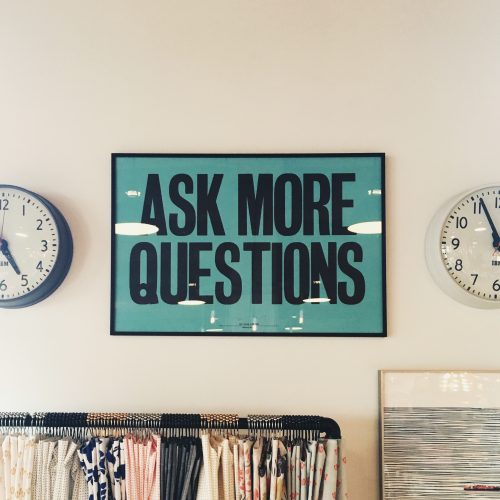 Marketing fueled by ground-level knowledge. High-level experience.
We can help you get there.
It always starts with research, planning, execution, and most of all, of having a clear idea of your target audience and how your company can solve their problems.
For eight years I worked at National University, where our biggest competitors were spending nearly a billion dollars in marketing. We started by taking a step back to understand the students. We asked students why they were going back to school, and why National. Then came the strategic plan and testing our message. We earned our target audience's trust and managed to carve a niche for the university. This allowed us to increase our number of students in a tremendously competitive marketplace.
No matter what the size of your company or institution, the process is the same.
Together we can help fuel your marketing and move your business forward
How we work with you.
We work with clients in a variety of ways depending on their marketing and business goals:
Here are the marketing services we provide.
STRATEGY & PLANNING
Understand who they are, the best way to approach them, and when to approach them. Outcomes include persona development, a marketing plan, and a messaging strategy.
IT BEGINS WITH YOUR CUSTOMER.
From auditing your existing marketing efforts to researching your audience and ideal consumer, competition, and the marketplace, start by creating the foundation and strategy.
Growth Hacking
Sometimes you just need to get started. You need an agile plan to get your marketing launched quickly. You have the information and goals. We create an actionable plan focused on results.
ACTIONABLE MARKETING. IMMEDIATE RESULTS.
Growth hacking is nimble, and allows for quick results. It involves starting with limited research and an educated guess. Then prove that hypothesis, learn, and refine your approach.
CONTENT & SOCIAL MEDIA MARKETING
From drip emails and landing pages that convert, to social media and blog posts that engage, understand and develop the strategies required to communicate and motivate consumers.
ENGAGE YOUR AUDIENCE!
Develop a content marketing and/or a social media strategy for your prospects and customers. Then create compelling content and a unique approach specific to your audience. I have the experience need to successfully create your social media content and develop content marketing posts that engage your prospects and customers.
CUSTOMER RELATIONSHIP MANAGEMENT (CRM)
Keep the focus on your customer. These tools allow you to communication with your customers, track their interactions and create a seamless experience. Gain insights into your business, marketing, and consumers.
RUN YOUR BUSINESS MORE EFFICIENTLY!
The outcomes are customized for your business. From helping select the right CRM tool for your business, to the RFP process, to strategy development of how to use these tools more effectively, I've partnered closely with organizations to make their CRM tools and associated strategies successful.
DIGITAL MARKETING
Reach your audience where they are. From SEO to paid media to social, digital is always a cornerstone of your marketing plan. A strategic approach allows for increased responsiveness, scalability, and success.
FOCUS ON YOUR BUSINESS AND LEAVE THE DIGITAL MARKETING TO US.
I have a reliable network of talented practitioners who are experts at digital marketing. Tapping into my experience at overseeing disparate digital marketing teams will ensure your campaigns are consistent and driving leads and conversions.
EDUCATION & COACHING
From teaching at an online university to conducting small group presentations and training, I present customized marketing content. Each presentation has useful information and actionable tips.
SAVE TIME. LET US SHOW YOU HOW IT'S DONE.
Ensure everyone is up to speed on marketing strategies and best practices. I love talking about marketing and teaching others how to do it successfully. Marketing is ultimately getting the desired action to grow your clients and revenue. Taking the time to train, motivate, and coach you and your organization will help you succeed.
Industries
Marketing across industries.
Our team has worked in a variety of industries across all stages of business maturity. We are experienced at hitting the ground running and quickly making a difference.
With my higher education marketing experience, I have a better understanding of the more complex, and highly regulated industries like healthcare and financial services. From the special considerations for the lead generation process to nuances in branding and information privacy, it makes for an easier knowledge transition which means I can more quickly make an impact on your marketing.
Higher education marketing.
Helping colleges, universities, and online educational companies reach more students has become a passion of mine. One that I'm good at.
Higher education marketing has been some of the most rewarding work of my career. From helping launch websites, new marketing automation technologies, social media, and omnichannel marketing campaigns, educational institutions are rewarding clients.
Helping universities reach potential students, seeing the colleges and students flourish, and finally, seeing these students graduate continues to bring me immense pride.
I look forward to continuing this work with your educational institution!